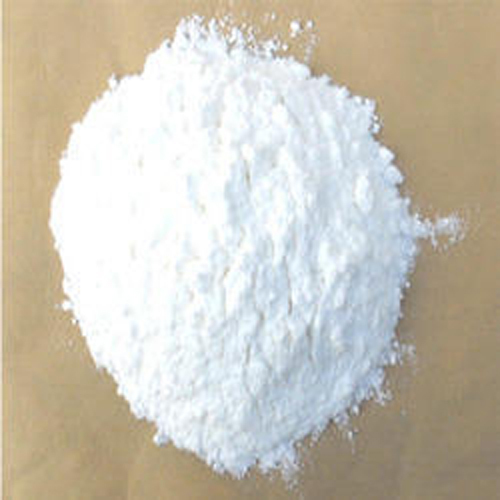 Calcium Carbonate PPT-ACT
Price And Quantity
As per requirement

Kilograms/Kilograms,
Powder Calcium Carbonate PPT/ACT, For Industrial Get Best Quote Approx. Rs 18 INR
Product Description
Calcium Carbonate PPT-ACT is an odorless & tasteless powder that has molecular formula CaCO3 with molar mass of 100.086 g/mol. It is used as calcium supplement & phosphate binder for hemodialysis patients. This chemical compound also finds application in agricultural industry for neutralizing soil and making it suitable for plant growth. It is highly pure in nature and is available at highly competitive rates in bulk amounts for our trusted customers. Calcium Carbonate PPT-ACT is water soluble in nature and has melting point of about 1339 degrees Celsius. In pharmaceutical industry, it is used as inert filler for tablets including gastric antacid.

Product Details:


| | |
| --- | --- |
| Grade Standard | Technical Grade |
| Physical State | Powder |
| Usage | Industrial |
| Packaging Size | 50 Kg |
| Packaging Type | Bag |

We are offering Calcium Carbonate PPT/ACT to our clients.

Specifications:
Appearance: White fine powder
Sp. Gravity: 2.5 - 2.7
Bulk Density: 0.6 to 0.8
Oil absorption value: 40 to 50%
PH of 10% sol: 8.5 to 8.8
Loss on ignition: Max0.5
Water soluble matter: Max 1%
Volatile Matter: Min 96%

Chemical Composition:
Calcium Carbonate content: Min 96%
Silica as S102: Max. 0.3%
Magnesia as MgO: Max. 0.5%
Sulphate as SO4: Max. 0.3%
Chloride as Cl: Max. 0.1%
Fe, Al,PO4 Matter Insoluble: Max. 0.5%
Soluble Alkali as Na20: Max. 0.2%